SCOTLAND'S RENEWABLE FUTURE
We asked – and you spoke – about your Big 3 Scottish renewable energy wishes in the run-up to Scotland's Renewable Future conference.
Here are some of your replies.
All new houses with wind turbines
That the Scottish government outlines a clear roadmap for support (e.g. FITs or otherwise) for renewables – IN SCOTLAND
A level playing field – end subsidies for nuclear and oil
An additional interconnector for Orkney
Make geothermal a reality
Energy policy stability
A long-term national energy policy that delivers de-carbonisation and is immune to short-term politicking
Put more effort into developing a renewables manufacturing sector
A thriving renewables industry that grows in harmony with nature, avoiding significant harm to wildlife
Concentrate on large scale energy efficiency
Compensation for Home Owners blighted by Wind Farm development.
We wish renewables could receive the same level of funding (per Kw/h) as the proposed new Hinkley Power Station
An update of the grid to allow further renewables to be developed in the future.
Develop asap the fracking of gas fields to feed power generating CCGTs.
That sanity and pragmatism would return to electricity generation strategy
Better data and modelling for the real carbon benefits of different renewables schemes, including disturbance effects
We'll be publishing more of YOUR Scottish renewable energy wishes in the near future. And we'll also include a selection in the Question Time debate.
The Scotland's Renewable Future conference is so-named because it'll be doing just that:
* Focussing on the future at home, and abroad
* Focussing on the future in wind, wave, tidal and solar energies
* Focussing on the 'big picture' things that we need to do to de-carbonise heat and transport – the 'next big things'
Which is why the invited speakers have been selected for their ability to foresee (if not actually fore-cast) the future.
The program is still being finalised but you can see sessions and confirmed speakers so far, below.
If you wish to be part of SCOTLAND'S RENEWABLE FUTURE – and to  receive updates on confirmed speakers – consider following us on Twitter or joining our mailing list.
Meanwhile, if you had three 'magic wishes' for #renewableenergy, what would they be? Let us know: http://ow.ly/ZJqiz 
Let us know what your top three 'wishes' are for Scotland's Renewable Future. We shall feed these into the 'Question Time' debate with Holyrood and/or Westminster MPs at the conference.
SCOTLAND'S RENEWABLE FUTURE conference, 26 May 2016 
09:00am – 09:30am
Registration and Networking
09:30am – 09:45am
Andy Kerr, Director of Edinburgh Centre for Carbon Innovation 
Welcome & Introduction
09:45 – 10:15
Ian Marchant, Chairman of Wood Group
Keynote Address – The Tale of Two Futures
10:15am – 10:45am
Neil Kermode, Managing Director of European Marine Energy Centre
Marine
10:45am – 11:00am
Refreshments & Networking
11:00am – 11:30am
TBC
11:30am – Noon
Prof. Stuart Haszeldine, Director of Scottish Carbon Capture and Storage
Carbon Capture
Noon – 12:30pm
TBC
12:30pm – 1:00pm
Networking Lunch & Refreshments
1:00pm – 1:30pm
Lawrence Slade, Chief Executive of Energy UK
Consumers
1:30pm – 2:00pm
Neil Douglas, Natural Power
Onshore Wind
2:00pm – 2:30pm
TBC
2:30pm – 3:00pm
Refreshments & Networking
3:00pm – 3:30pm
TBC
3:30pm – 4:00pm
Jon Cape, Managing Director of iPower
Solar's Role in Scotland's Renewable Future
4:00pm – 5:00pm
'Question Time' Debate, Chaired by Jeremy Peat
5:00pm – 6:00pm
Networking Drinks Reception
 Ps: Don't worry about the 'gaps' in this speaker programme. Almost all of these slots have been filled pending final confirmations with the speakers.
MEDIA PARTNER to SCOTLAND'S RENEWABLE FUTURE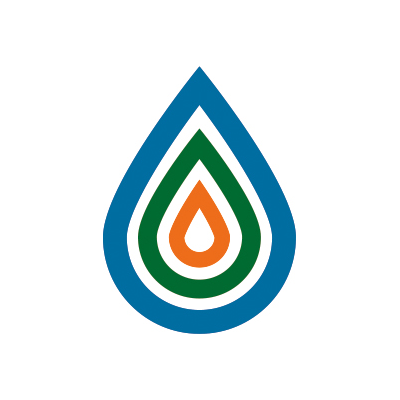 Clean Energy World covers developments in the clean energy industry through news, interviews and opinion pieces http://www.cleanenergyworld.net/ #renewables#cleanenergy
Meanwhile, great MPs' minds are also thinking alike. Members of the House of Commons' Energy Committee are asking the industry and members of the public alike for their 'top three wishes' for innovations that could 'transform the future UK energy sector'.
As a first step in its inquiry into 'disruptive technologies', the Energy and Climate Change Committee of MPs is seeking answers to a single question:
 "Which innovations have the greatest potential to revolutionise energy markets, and why?" Please refer to no more than three.
The deadline for submissions is 3 May 2016. To send a written submission to MPs:  Send a written submission to the Energy revolution inquiry