SCOTLAND'S RENEWABLE FUTURE
We asked – and you're still telling us – about your Big 3 Scottish renewable energy wishes in the run-up to Scotland's Renewable Future conference.
Here are some more of your replies.
A broad based world class low carbon technology manufacturing industry please
Scotland is <still> missing out by not having a large wind-turbine builder. Is this the missing link at Scottish Enterprise? 
We cannot guarantee to grant your 3 wishes, but if you come along to SCOTLAND'S RENEWABLE FUTURE conference next month, we can guarantee that (at least) some of y/our new Holyrood MPs (which look likely to include up to 10 new Green Scottish MSPs) will listen to y/our wishes. These  also include:
That the Scottish government outlines a clear roadmap for support (e.g. FITs or otherwise) for renewables IN SCOTLAND
An additional interconnector for Orkney
Geothermal
An update of the grid to allow further renewables to be developed in the future
Develop the energy storage industry in Scotland. 
Reinstate solar FIT for Scotland
We'll be publishing more of YOUR Scottish renewable energy wishes in the near future. And we'll also include a selection in the Question Time debate, as well as sending a report from Scotland's Renewable Future to the new Scottish Energy Minister and also to Amber Rudd, British Energy Minister (who was invited to attend the conference)
Scotland's Renewable Future conference is so-named because it'll be doing just that:
* Focussing on the future at home, and abroad
* Focussing on the future in wind, wave, tidal and solar energies
* Focussing on the 'big picture' things that we need to do to de-carbonise heat and transport – the 'next big things'
Which is why the invited speakers have been selected for their ability to foresee (if not actually fore-cast) the future.
The program is still being finalised but you can see sessions and confirmed speakers so far, below.
If you wish to be part of SCOTLAND'S RENEWABLE FUTURE – and to  receive updates on confirmed speakers – consider following us on Twitter or joining our mailing list.
Meanwhile, if you had three 'magic wishes' for #renewableenergy, what would they be? Let us know: http://ow.ly/ZJqiz 
Let us know what your top three 'wishes' are for Scotland's Renewable Future. We shall feed these into the 'Question Time' debate with Holyrood and/or Westminster MPs at the conference.
SCOTLAND'S RENEWABLE FUTURE conference, 26 May 2016 
MEDIA PARTNER to SCOTLAND'S RENEWABLE FUTURE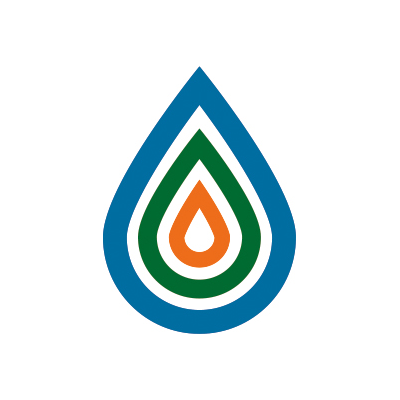 Clean Energy World covers developments in the clean energy industry through news, interviews and opinion pieces http://www.cleanenergyworld.net/ #renewables#cleanenergy
PROGRAMME; SCOTLAND'S RENEWABLE FUTURE
09:00am – 09:30am
Registration and Networking
09:30am – 09:45am
Andy Kerr, Director of Edinburgh Centre for Carbon Innovation
Welcome & Introduction
09:45 – 10:15
Ian Marchant, Chairman of Wood Group
Keynote Address – The Tale of Two Futures
10:15am – 10:45am
Neil Kermode, Managing Director of European Marine Energy Centre
Marine
10:45am – 11:00am
Refreshments & Networking
11:00am – 11:30am
Nathan Goode, Director at Aventia Consulting
Funding The Future
11:30am – Noon
Prof. Stuart Haszeldine, Director of Scottish Carbon Capture and Storage
Achieving Net Zero Carbon in Scotland
Noon – 12:30pm
Tara Schmidt, Wood Mackenzie
The Global Market: Scottish Opportunities Abroad?
12:30pm – 1:00pm
Networking Lunch & Refreshments
1:00pm – 1:30pm
Lawrence Slade, Chief Executive of Energy UK
Consumers
1:30pm – 2:00pm
Neil Douglas, Natural Power
Levelised Cost of Energy
2:00pm – 2:30pm
Alan Duncan, BVG Associates
2:30pm – 3:00pm
Refreshments & Networking
3:00pm – 3:30pm
Les King, Director of Technology, Policy and Liaison, Doosan Babcock
Fuel Cells: Delivering local reliable clean power and heat
3:30pm – 4:00pm
Jon Cape, Managing Director of iPower
Solar's Role in Scotland's Renewable Future
4:00pm – 5:00pm
Debate to be chaired by Jeremy Peat
5:00pm – 6:00pm
Networking Drinks Reception
Meanwhile, great MPs' minds are also thinking alike. Members of the House of Commons' Energy Committee are asking the industry and members of the public alike for their 'top three wishes' for innovations that could 'transform the future UK energy sector'.
As a first step in its inquiry into 'disruptive technologies', the Energy and Climate Change Committee of MPs is seeking answers to a single question:
 "Which innovations have the greatest potential to revolutionise energy markets, and why?" Please refer to no more than three.
The deadline for submissions is 3 May 2016. To send a written submission to MPs:  Send a written submission to the Energy revolution inquiry